Expert Series [6] | Cybersecurity Alerts: 6 Steps To Manage Them
Is your Security Ops team overwhelmed by cybersecurity alerts? In this episode of The Infralytics Show, Shankar, Founder, and CEO of Skedler, describes the seemingly endless number of cybersecurity alerts that security ops teams encounter. 
The Problem Of Too Many Cybersecurity Alerts
Just to give you an understanding of how far-reaching this problem is, here are some facts. According to information published in a recent study by Bitdefender, 72% of CISOs reported alert or agent fatigue. So, don't worry, you aren't alone. A report published by Critical Start found that 70% of SOC Analysts who responded to the study said they investigate 10+ cybersecurity alerts every day. This is a dramatic increase from just last year when only 45% said they investigate more than 10 alerts each day. 78% spend more than 10 minutes investigating each of the cybersecurity alerts, and 45% reported that they get a rate of 50% or more false positives. 
When asked the question, If your SOC has too many alerts for the analysts to process, what do you do? 38% said they turn off high-volume alerts and the same percentage said that they hire more analysts. However, the problem that arises with the need to hire more analysts, is that more than three quarters of respondents reported an analyst turnover rate of more than 10% with at least half reporting a 10-25% rate. This turnover rate is directly impacted by the overwhelming number of cybersecurity alerts, but it raises the question, what do you do if you need to hire more analysts to handle the endless number of alerts, but the cybersecurity alerts themselves are contributing to a high SOC analyst turnover rate. It seems a situation has been created where there are never enough SOC analysts to meet the demand. 
To make matters worse, more than 50% of respondents reported that they have experienced a security breach in the past year! Thankfully, you can eliminate alert fatigue and manage alerts effectively with these 6 simple steps.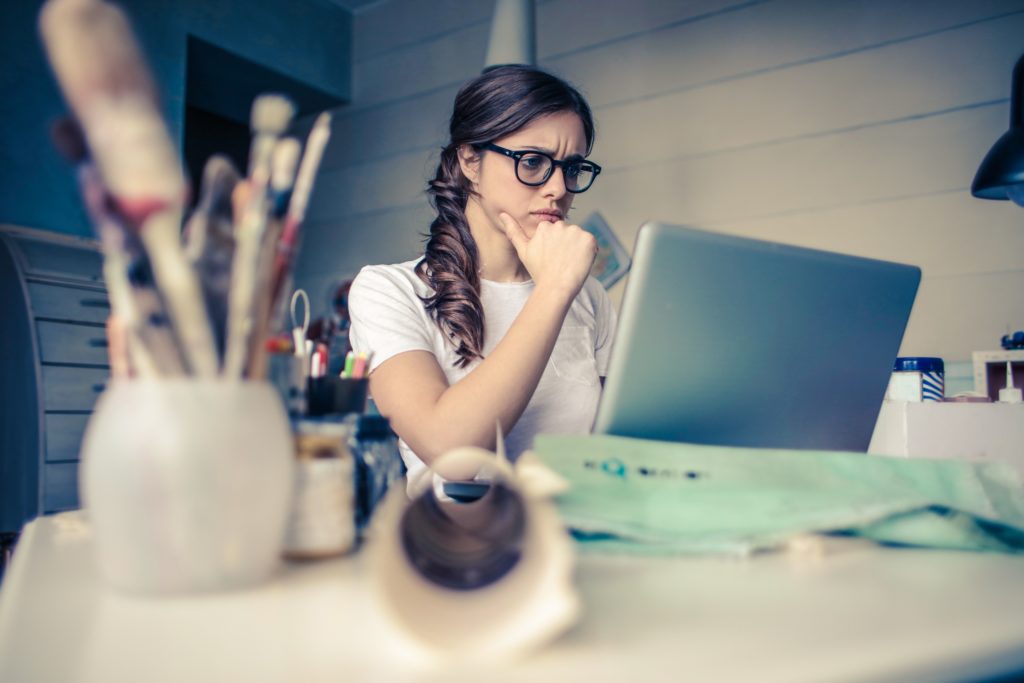 The Solution To Being Overwhelmed By Cybersecurity Alerts
1. Prioritize Detection and Alerting
According to Shankar's research, step 1 is that business and security goals and the available resources that you have at your disposal to use to achieve them must prioritize threat detection and alerting. Defining what your goals are is a great way to start. Use knowledge of your available resources to better plan how you are going to respond to alerts and how many you will be able to manage per day. 
2. Map Required Data
Step 2 is to map your goals and what you are trying to achieve to the data that you are already capturing. Then you can see if you are collecting all of the required data to adequately monitor and meet your security requirements. Identify the gaps in your data by completing a gap analysis to see what information you are not collecting that needs to be collected, and then set up your telemetry architecture to collect the data that is needed.
3. Define Metrics Based Cybersecurity Alerts
Step 3 is to define metrics based alerts. What type of alerts are you going to monitor? Look for metric-based alerts that often search for variations in events. Metric based alerts are more efficient than other types of alerts, so Shankar recommends this to those of you who are at this step. You should augment your alerts with machine learning.
Definitely avoid cookie cutter detection. The cookie cutter approach is more of a one size fits all organizations approach that most definitely will not be the best approach for YOUR organization. Each organization has its own unique setup, and you need to have your own setup that is derived from your own security goals.  Also, optimize event-based detection but keep these to a minimum so that your analysts do not end up getting overwhelmed by the alerts.
4. Automate Enrichment and Post-Alert Standard Analysis
Once you have set up these rules, the next step is to see how you can automate some of the additional data that your analysts need for their analysis. Can you automate the enrichment of the alert data so that your analysts don't have to go and manually look for additional data to provide more context to the alerts? Also, 70-80% of the analysis that an analyst goes through as part of the investigation of an alert is very standard. So ask yourself, is it possible to automate it?
5. Setup a Universal Work Bench
Use a setup similar to what Kanban or Trello uses where you have a queue and the alerts that need to be investigated are moved from one stage to the next. This will help you keep everything organized. This can help you arrange the alerts in order of importance so that your analysts know which alerts to address first.
Add enriched data to these alerts, so automate the enrichment process to make sure it is readily available for your analysts through the work bench.
Provide more intelligence to the alerts (adding data or whatever else is needed to provide context). This will help you provide a narrative for the alerts and this will help you use immersion learning to come up with recommendations that your security analysts can investigate.
These first five steps are not intended to be a one time initiative but rather a repetitive process where each step can be perfected over a long period. 
6. Measure and Refine
Continuous improvement – measure the effectiveness of your alert system. How many alerts are flowing into the system, how much time is it taking for your analysts to investigate each of the alerts, and what is the false-positive rate vs. the true-positive rate.
Iterative approach- Think of a sprint-based approach? What changes can you make to improve your results in the next sprint iteration? Add more data or change your alert algorithms for different results and be more precise.
By making regular changes to improve your results, you can reduce the operations costs of your organization and provide more security coverage, reducing the overall likelihood of a major cybersecurity breach.
If you are looking for alerting and reporting for ELK SIEM or Grafana that is easy to use check out Skedler. Interested in other episodes of the Infralytics Show? Check out our blog for the Infralytics Show videos and articles in addition to other informative articles that may be relevant to your business!