Optimizing Time and Resources: Report Automation with Skedler
In today's fast-paced business environment, optimizing time and resources has become a critical factor in determining a company's success. As organizations strive to stay competitive, efficient allocation of resources and streamlined workflows have become key objectives.
Automation can help optimize time and resources by eliminating manual, time-consuming tasks, allowing teams to focus on more strategic activities. Employees estimate that automating tasks might save them 240 hours per year, while company leaders feel that automating tasks could save them 360 hours per year.
Skedler was created to solve an existing problem: many professionals who work creating reports find themselves spending hours creating and distributing them. We have developed a solution that not only automates this task, but also allows customization and makes the task completely streamlined. 
Manual reporting is a time-consuming and ineffective procedure that many teams and businesses struggle with. Missed deadlines, erroneous data, and a lack of visibility into important KPIs might result from this.
Users of Skedler have reported saving approximately 8 hours per week by automating their reporting tasks. In practical terms, this translates to an entire day's worth of valuable time saved.

About Skedler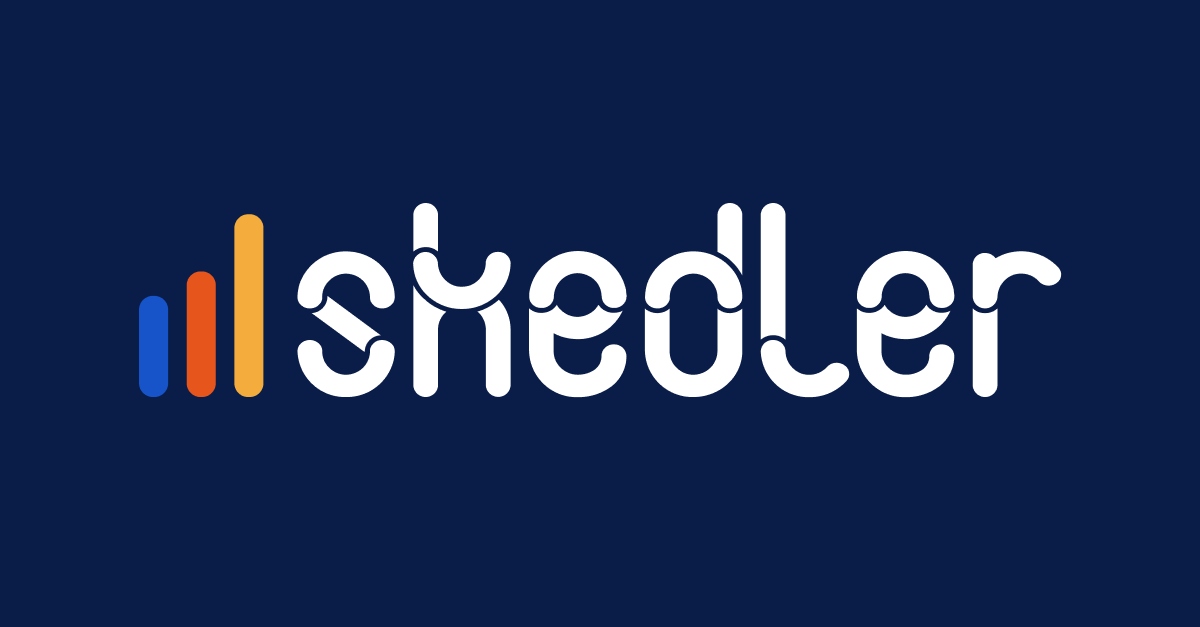 Skedler is a robust reporting automation platform designed to simplify the process of generating and distributing reports. It seamlessly integrates with popular business intelligence and data visualization tools such as Elasticsearch, Kibana, and Grafana. Skedler works by extracting data from these connected sources, transforming it into actionable insights, and generating customized reports. 
Getting Started with Skedler | Report Automation with Skedler
If you're new to Skedler and want to make the most out of this powerful tool, there are a few steps you can follow to get started.

Step 1: Install Skedler by downloading it from the

official website.

F

ollow the installation instructions specific to your operating system.

Step 2: Once Skedler is installed, run the application. It will automatically activate your free trial, allowing you to explore its features and capabilities.

Step 3: Connect Skedler to a data source of your choice. Whether it's Elasticsearch, Kibana, or Grafana Skedler provides seamless integration. Once connected, start creating your first report using the intuitive interface.
For additional support, we encourage you to visit our YouTube channel, where you'll find a wealth of tutorials to guide you through the process. 
Getting the Best Out of Skedler

One of the most popular features of Skedler is the ability to create reports using filters and parameters with multiple queries.

This feature enables users to fine-tune their reports and extract precise data from Elasticsearch or Grafana. By defining queries, applying filters, and setting up parameters, users can customize their reports to focus on relevant information and dynamically adjust values such as date ranges or locations. This flexibility empowers users to explore different scenarios, dig deeper into their data, and gain valuable insights. To learn more about how to utilize this feature, Skedler provides a helpful tutorial video that demonstrates the step-by-step process.

Utilizing Skedler's filters and parameters with multiple queries empowers users to enhance the value of their reports and fully unlock the potential of Skedler's reporting and scheduling capabilities.
Skedler is a trusted solution embraced by teams of all sizes, ranging from small businesses to large enterprises. Key stakeholders, including IT teams, DevOps teams, Security teams, BI teams, and Data Analysts, reap the benefits of Skedler's powerful automation features.
Why Automate your Grafana or Kibana reports with Skedler
Skedler plays a game-changer role in optimizing time and resources for organizations. By automating reporting processes, Skedler eliminates the need for manual intervention, reduces the risk of errors, and enables faster report generation. Time-consuming repetitive tasks such as data extraction, formatting, and distribution are handled seamlessly by Skedler, allowing teams to focus more on analysis and decision-making.

With Skedler you can also set up recurring report schedules, ensuring that reports are generated and delivered according to your preferred frequency. This automation not only saves time but also reduces the strain on resources, enabling teams to allocate their efforts more efficiently.
The Importance of Report Automation

Report automation plays an important role in today's data-driven landscape. Manual report generation is not only time-consuming but also prone to errors. By embracing automation with tools like Skedler, any organization can enhance productivity, reduce costs, and improve data accuracy.

Automated reports also provide stakeholders with up-to-date and actionable insights, enabling them to make informed decisions quickly. Additionally, report automation adds to next-level collaboration and transparency as teams can access and share reports effortlessly.
Skedler is the ultimate solution to automate your reporting process and unlock your team's full potential. Seamlessly integrating with popular tools like Kibana and Grafana, Skedler empowers you to generate customized reports effortlessly. Try Skedler for free today and experience how it streamlines your workflows, maximizes your time, and optimizes your valuable resources. Don't miss out on the opportunity to revolutionize your reporting and decision-making processes!